Since 2007, the NNHS PTSO Educational Excellence (EdEx) Campaign has raised over $270,000 to enhance teaching and learning at Newton North. Recent campaigns were used to enhance the outdoor campus, curriculum resources for anti-racism, Tiger Talks, and biology lab tools, among other programs.
2022-2023 New EdEx Campaign – Where Physics Meets Data Science
In a world where huge amounts of data are increasingly available, knowing how to analyze large sets of data is a critical twenty-first century skill. This year's EdEx fund will support the critical expansion of the physics curriculum to include data science.
With your donations, we will purchase data logging probeware such as motion detecting carts, force plates, magnetic field sensors, and light sensors to provide opportunities for students to take large volumes of data and examine it with a physics lens. For example, students can consider the impacts of air resistance and friction on motion while learning critical skills including recording and processing data, analyzing data, machine learning, communicating complex ideas, and problem solving in teams.
There will be a LIVE demonstration of data probes & sensors at Newton North on November 16th @ 6:00 p.m.
Your support will give students the skills to measure and interpret the complex phenomena in the world around them. Thank you for bringing innovative tools into our physics classrooms!
Please send any questions to fundraising@northptso.org or nnhsedex@northptso.org.
---
Support the Campaign
You can support the campaign with a donation today — online, Venmo, or by check.
To donate via PayPal, even if you don't have a PayPal account, click here.
To Venmo, send your donation to @NNHSPTSO
Or, mail a check payable to "NNHS PTSO" to:
NNHS PTSO
457 Walnut St.
Newton, MA 02460
---
Past Achievements
In the 2021-2022 campaign our Education Excellence Fundraising Campaign will raise funds to foster outdoor learning and enjoyment of our beautiful campus by installing permanent shades and furniture at various locations around the building, and to cover associated maintenance costs. Over the past two years, we have developed a new appreciation for the joys and benefits of learning outdoors, and these structures will encourage the flexible outdoor use of our campus for years to come. Be on the lookout for more details to come very soon!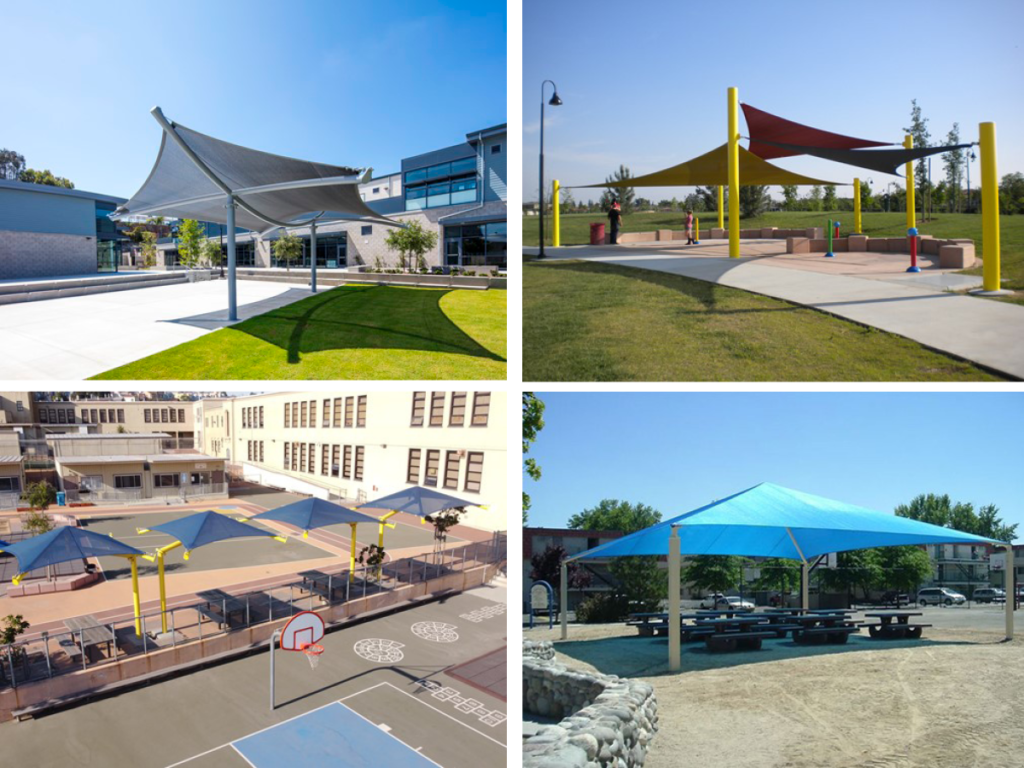 CARE Fund
The 2020-2021 Education Excellence Fundraising Campaign raised funds to establish the Collaborations in Anti-Racism and Equity (C.A.R.E.) fund at Newton North High School. The purpose of this fund is to provide teachers with curriculum-related resources, such as instructional materials and speakers, that helps all students develop anti-racist skills. This fund is dedicated to helping Newton North students develop skills around respectfully discussing racial topics and would provide funding for speakers and resources such as partnering with Teaching Tolerance, as well as supporting student projects to fight for social justice and equity.
Tiger Talks
"Tiger Talks funds allowed me to provide my students programs that opened up new worlds to them. The students were moved by all the speakers. Meeting, listening to, and being able to ask questions and develop a relationship with people who have made a difference in the world is truly inspiring." — Amy Worth, ELL Teacher
The 2019-2020 EdEx campaign raised $11,000 to replenish the Tiger Talks Fund, which brings speakers and special programs to NNHS students. In previous years, donations to the fund brought speakers to campus such as YA author Francisco X. Stork and artist Ellie Crocker.
Biology Lab Tools, Including mini-PCRs
"Incorporating biotechnology labs into the curriculum allows all students to experience biology first-hand so they can better understand development in disease treatment, genetic testing, and bioethics." — Heather Haines, NNHS Science Department Chair
Over $43,000 was raised to equip the school's biology laboratories with tools, including mini-PCRs and micropipettes. Newton North students will learn crucial skills used in college, and by lab technicians, bench scientists, medical and genetic researchers and more!
Newton North Center for Civic Engagement and Service (CCES)
"To live a life of purpose and meaning, NNHS graduates need rigorous academic learning, social and emotional growth, and meaningful engagement with their school and community." — Principal Henry Turner.
CCES is one way we help students develop a life-long commitment to service and social responsibility. $13,000 was raised.
Green Campus Project
Alternate outdoor classroom space is a Gateway Project in collaboration with Boston Architectural College with the goal of bringing teachers and students from multiple disciplines out of the building. A vertical "green roof" vegetable garden installed on the Theatre Wing will promote sustainability, earth science, and health.
Innovation Lab
$15,000 was donated to the Lab. Combined with funds from the NNHS PTSO, the Lab began supporting five major projects. In addition, starting in academic year 2012-2013 the first ever innovation lab class was offered to Juniors and Seniors.
Room 168 – an actual physical space for the Lab. Students designed this space as an open and active design studio to tackle complex problems and issues of any size or shape. This lab space will also host the first ever innovation lab class offered to Juniors and Seniors.
In cooperation with the NPS technology department, students are exploring the instructional/learning effectiveness of hybrid learning with various devices and computer platforms.
After a year of research and development, Newton's Lab, NNHS PTSO, and MIT's Biobiulder program is bringing synthetic biology to NPS.
3D printing, a rapid prototyping development that puts our students at the cutting edge of engineering/design. Our 3D printer will advance our students' work in a variety of curriculum programs – such as engineering, robotics, greengineering, drafting, visual design, physics, etc.
Professional Development in Design Thinking and Innovative Pedagogy. Newton's Lab is offering a multi-day summer boot-camp in curriculum/instruction development for NPS faculty and administrators.
Library Learning Commons
Over $60,000 was spent to create an opening day collection for the new Library Learning Commons, $20,000 of which came from EdEx. Circulation of books in the new Newton North Learning Commons increased two-fold over last year as a direct result of the infusion of funding from EdEx. Our students are excited about the collection in ways we haven't seen before. The opening day collection has given us the momentum to sustain student's appetite for reading and inspire new readers. Many studies have proven how this kind of support for school libraries has a positive, measurable effect on literacy and academic achievement. This wouldn't have been possible had it not been for the support of Ed Ex!
Biotechnology
$2,553 was used to purchase Bio Tech equipment so that ALL biology students at NNHS could complete one biotech lab in their biology class. We now have enough equipment so that all students can participate and we purchased enough consumable materials for two years' worth of biology students. Through the "Mystery of the Crooked Cell," all students have the opportunity to run an electrophoresis gel and to learn about the detection of genetic mutations.
Collaborative Teacher Teams
$3,100 was spent on team facilitator training. NNHS has a tradition of teachers sharing ideas, materials, and teaching challenges to improve student learning. In 2009, all teachers and counselors were grouped in teacher teams or counselor teams, and staff time was dedicated to this effort. Also, each team was led by a "team facilitator" who managed the agenda and trajectory of work. 96% of teachers at North surveyed agreed that, based on their experience in these groups, "collaboration contributes to better student learning." Educational Excellence funds were used in June 2009 for a "toolbox training" to train approximately 25 team facilitators. Funds were also used in January for six team facilitators to attend a professional learning communities conference where they sharpened their facilitation skills.
Computers
$27,776 was used to equip three new state-of-the-art computer labs and laptops for the library, supporting the use of computer technology in all areas of the curriculum.
Interactive White Boards
$8,491 was used to install interactive white boards in selected classrooms, making delivery of the curriculum more exciting and relevant. This exciting new classroom technology with a large touch screen allows students to explore a website, give a science presentation or take a virtual field trip, as part of the classroom experience.
Resources for the Library
$16,000 was used to purchase nearly 700 books and print-reference materials for the library, enhancing literacy and supporting classroom teaching. These additional library resources are well-used by teachers as they seek to ensure that all students are proficient readers, that relevant and up-to-date material is available to support the curriculum, and that students are able to effectively use print-reference materials and online databases.
Funding to support social/emotional and cultural awareness programs
Last year, $30,000 was raised to support social-emotional health and cultural awareness programs at Newton North for several years
Chromebook Challenge
NNHS was able to purchase 180 new Chromebooks and 8 state of the art carts for bringing the Chromebooks where they are needed.