Election for 2021-2022
Please vote for two School Council parent/guardian representatives
Election open until May 6th 2021
The Newton North School Council works with and advises the principal on budget, school improvement plans, and other issues of general interest. Parent/guardian members are expected to attend a monthly one-and-a half-hour meeting. The term of office is three years. For a full description of School Council purpose and guidelines click here. There are currently two openings for School Council with seven candidates who have submitted statements describing their interest and experience.  
Please read the candidate statements below and then click on the "Click to Vote" button AT THE BOTTOM OF THESE STATEMENTS.  Please vote for no more than two candidates.   School Council will offer the first runner-up an opportunity to serve as a non-voting alternate member for one year.  
To ensure one ballot per Newton North parent/guardian, you will be asked for your name and email address when you vote. This information will not be made available to any of the candidates and will be deleted after the tallies have been completed.
Candidates: (Listed alphabetically)
Kimberly Carson
Hi my name is Kimberly Carson. I have a daughter graduating this year. However my other daughter who now attends Day Middle School will be entering 9th grade this fall. I would like to serve because I like being involved with things that include my kids. I think I'm very good and listen well and always voice my opinion. I'm also good at fundraising. My background skills include being the Newton Pop Warner cheer Director and board member. I hope I'll be considered because I'd love to be a part of this.
Kirsten Engel
My husband and I have three children in NPS (12th, 10th, 8th). We moved to Newton from Copenhagen in the fall of 2019. I would like to join the School Council as an opportunity to become more active at NNHS and to think creatively and collaboratively in supporting our community during the post-pandemic period. I am a physician, have served on the PTO and school board at US and Danish schools, and was a representative on a district curriculum review committee. I enjoy working in multidisciplinary teams and hope that my diverse past experiences will be helpful in this role.
Allison Kessler
As a parent of children who have been matriculating through Peirce Elementary, F.A. Day Middle School and now Newton North High School for over the past ten years, I'd appreciate the opportunity to serve our community on the Newton North High School Council. Over the years, I've been involved at Peirce and FA Day contributing on a variety of different events and committees and volunteering when needed. In addition, I have been a member of the F.A Day Council for two years and was a founding member of the town wide Food Service Advisory Group for the past two years. I am currently one of three NNHS Class of 2024 Parent Liaisons.
Where I feel I can truly be a contributing member of the NNHS School Council is my professional background: My education and training is in process management and strategy consulting. I can and do apply these skills to any vertical and my clients span every industry. I would love this opportunity to become more involved at Newton North High School. We currently have a freshman and will have two more children entering the school in the next few years.
Monika Sawicka
My name is Monika Sawicka. I would like to serve on the School Council for the next term (Fall 2021 to Spring 2024). I am a mother of three kids who are all attending Newton Public Schools:
Natalia — Junior at NNHS (Bigelow Middle School and Ward School)
Isabella — incoming 9th grader at NNHS, currently 8th grader at Bigelow (attended Newton Country Day School for 6 and 7 grade, Ward School Elementary)
Sebastian — 4th grader at Ward School
Engaging education and social/emotional health of my kids and kids in Newton are very important to me. I have been very involved in PTOs of all schools since we moved to Newton 10 years ago. My oldest daughter is currently a Junior at NNHS so I am already quite familiar with NNHS. I will be involved in the school for many years since my youngest is just 10. I came to the US from Warsaw, Poland 32 years ago after finishing my first year of college. I lived for 20 years in NYC, 2 years in London, and now 10 years in Newton. I have an MBA from Stern School of Business and many years of experience in strategy and marketing/advertising. I would love to serve on the NNHS School Council and help to make NNHS the most positive educational and growth experience for our kids.
Andrea Steenstrup
I have lived in Newton since 2007. My children have attended Cabot, Day, and North as well as schools in Seattle and London. I have been very active in every school my children attended. I have been PTA/O Treasurer, President, ran fundraisers, been on School Councils, PTO Council, GELF Board, NPS Equity Working Group, library volunteer, kindergarten helper, etc. I have seen 3 children successfully through Newton North, where I now have a freshman – each child following their own path. I bring my experience as a volunteer over the last 20 years in NPS and elsewhere, along with my experience of parenting 4 very different children. I would love to spend my last 3 years in NPS serving on the NNHS School Council. Thank you!
Linda Swain
My name is Linda Swain and I'm interested in serving on Newton North's School Council. My children attended Cabot and Day and will be entering 9th and 11th grade in the fall. I would like to serve on School Council because I'm interested in enhancing the student experience while giving back to the community. I am passionate about ensuring our teens receive a high-quality education and are encouraged to discover new interests. I would bring many relevant skills and experiences to the council including: President CASP board, Cabot Principal Search Committee, Riverside Children's Center board and exceptional digital marketing skills. I would be excited to participate!
Rob Swint
I would like to participate on the NNHS School Council for the Fall 2021-Spring 2024 period. I am the parent of 3 children, and all 3 have attended the Newton Public School system since preschool (Plowshares @ NNHS, Mason-Rice, Bigelow, Newton North). For the 2021-22 school year, I will have a child at Bigelow (7th grade), and two children at Newton North (9th and 11th grades). I want to serve on the School Council because I want to support the principal with a unique parent perspective as he makes decisions that impact the entire Newton North community. I have had the opportunity to meet dozens of Newton North families during 12 years of coaching youth sports (basketball and soccer), and feel a responsibility to all those boys and girls to be a voice that can represents their diverse set of backgrounds. I think now is an especially challenging time for Henry as he weighs the demands of different social causes, educational perspectives, and COVID regulations. I see this committee as a way of supporting Henry through these difficult decisions, whether it reinforcing a position or constructively challenging him to consider new perspectives and future scenarios. Newton North is a big part of our Newton experience, and I want to see it thrive. My background is in Economics, sales, and marketing (https://www.linkedin.com/in/robertswint/) and my personal interests are writing and coaching youth sports. I will bring a different perspective than an academic candidate, and one that's tied more closely to the children impacted by the School Council's positions. Please consider me for a position on the School Council so I can add a different perspective to how you view the School Improvement Plan and other topics.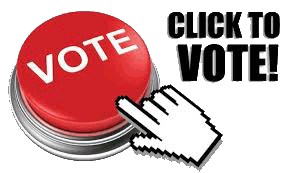 Translations
中文翻译
日本語訳
한국어 번역
Tradução em portugues
Перевод на русский язык
Traducción en español
Other language