Election for 2022-2023
Please vote for up to two School Council parent/guardian representatives
Election open until noon on Thursday, May 5, 2022.
The Newton North School Council works with and advises the principal on budget, school improvement plans, and other issues of general interest. Parent/guardian members are expected to attend a monthly one-and-a half-hour meeting. The term of office is three years. For a full description of School Council purpose and guidelines click here. There are currently two openings for School Council with five candidates who have submitted statements describing their interest and experience.
Please read the candidate statements below and then click on the "Click to Vote" button AT THE BOTTOM OF THESE STATEMENTS. Please vote for no more than two candidates. School Council will offer the first runner-up an opportunity to serve as a non-voting alternate member for one year.
To ensure one ballot per Newton North parent/guardian, you will be asked for your name and email address when you vote. This information will not be made available to any of the candidates and will be deleted after the tallies have been completed.
Candidates: (Listed alphabetically)
Kirsten Engel
I have served as an alternate on the School Council this year and would be grateful for the opportunity to return this coming fall. Our children are NNHS classes of 2021, 2023 and 2025. I hope that my experience this past year, and prior participation in school leadership organizations in the US and abroad, will help me to contribute in meaningful ways to the important efforts of the council. I am deeply committed to supporting educational excellence through strong faculty-parent relationships, as well as creative approaches to promoting the social and emotional health of our community during these challenging times. 
Kristen Gleason
My children, Alex and Nick Gleason (grade 9) attended Horace Mann and Day. While at Day I served on the Day School Council, and participated in a wide variety of school improvement decisions and discussions. As someone who is head of a business within a large pharmaceutical company, my leadership and organizational skills acquired through many years on the job have prepared me to continue contributing to Newton schools and to serve as a liaison for school betterment. I look forward to partnering with school officials and the wider community to make this the best experience for our kids.
Joanna Josephson
My 9th grade daughter attended Cabot and Day (Class of 2025), and my younger daughter is a 6th grader at Day (Class of 2028). I served on Cabot's School Council as PTO President and enjoyed collaborating with staff, fellow parents, and members of the community.
I have a professional background in development, having worked at Harvard Business School for nearly 15 years. I also serve on the Newton Free Library's Board of Trustees. I would like to make a positive impact—I believe my experience in gathering consensus, goal setting and planning, and problem-solving would benefit the School Council.
Violeta Prisacari
My son is a freshman in Newton North and will be graduating in 2025.
He attended Lincoln Eliot Elementary School and Bigelow Middle School prior to becoming a student in NNHS. I have a PhD in Mathematics and have been working as an educator my whole life, teaching Mathematics at college and High School levels for more than 20 years, working in different capacities, including but not limited by: administrative positions, research and development positions and teaching positions.
This, to my belief, gives me a good perspective and general understanding of both the educational institution's functionality and students' needs and aspirations.
Marc Ronell
My daughter, Jordan Ronell, attended Burr and Day school. I need to engage in Newton civics. My interests include electronic data privacy. My feeling is that while digital concerns may be addressed, they are quickly becoming more significant. I want NNHS students to be adept at recognizing and tackling electronic privacy problems. Years ago, in high school, I was the student representative on my school board. I have a Ph.D. in Computer Science and Engineering, and I have taught Computer Science and Engineering and Electrical Engineering at two state schools.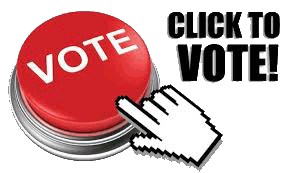 Translations
中文翻译
日本語訳
한국어 번역
Tradução em portugues
Перевод на русский язык
Traducción en español
Other language